Greetings, Wake Forest community,
I hope this finds you in the middle of a rewarding semester. I am writing to you with updates on the work to date on the Plan for Academic Excellence. Many ...
Greetings Wake Forest colleagues—I hope this finds you thriving as the fall semester draws to a close. I write to follow up on my announcements last spring regarding a Plan for Academic ...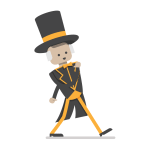 Load More